Exercise 1: Mad Mehcanisms
---
Do this
Develop a simple mechanism! What kind of movement can you create with only ONE 180-degree servo motor?
Options:
make a little robot that crawls around. 
think about what you can open, shake, throw, swipe, hit, play or scratch with a servo. Collect simple crafting materials and create that movement!
Try out a mechanism from the video above!
Keep it simple: it doesn't have to be a unique idea! Give yourself a time limit of 15-20 minutes!
Different materials for attaching stuff to the servo motor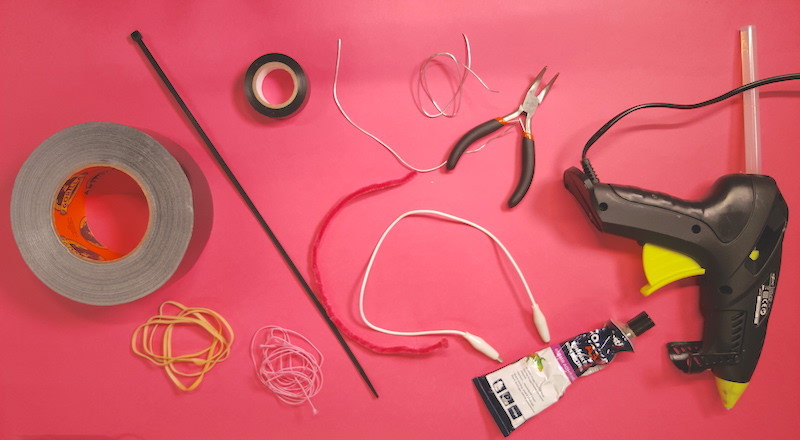 ---
Example: A small toy hack
The mechanism can be very, very simple and it should not take long to make! Here's a little example of what's possible to make in 15-20 minutes.
1. A piece of insulation foam / styrofoam is great for fitting the servo inside a toy.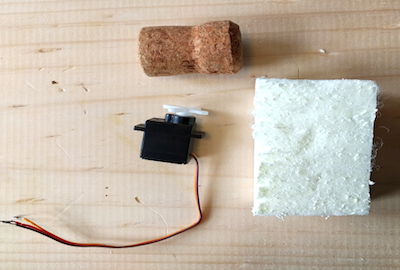 2. A cork extends the movement range. Use a piece of wood (popsicle, barbecue stick) instead if you like - hot glue keeps it nicely in place.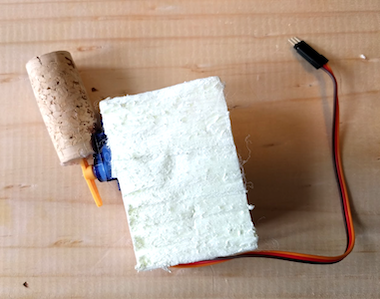 3. Fit everything inside a toy!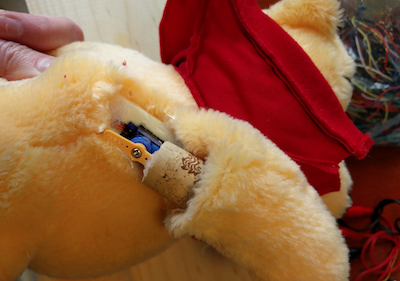 4. Fine-tune the Arduino program. LED lights have been added here for extra effect!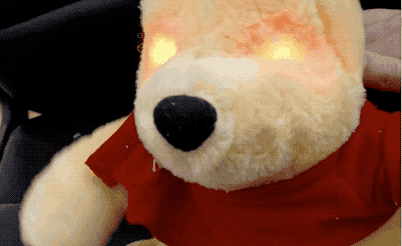 ---
Workshop video by Niklas Roy and Kati Hyyppä is nice for inspiration (released under Youtube Creative Commons licence CC BY)
---
Mechanisms are a fascinating topic to explore further. For a practical, creative approach, check out the book Making Things Move by Dustyn Roberts. Many of the techniques introduced in the book can be applied to Arduino projects, as well!
---